Date: 07/01/2021
By Melanie Hinson, Principal at Bishop's Primary School (part of the NCEA Trust)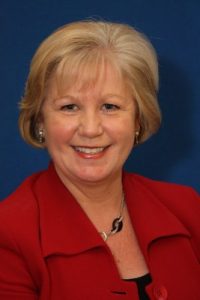 Primary schools play a vital role in a child's development. From reading their first words and counting to 10 through to the development of key skills such as communication and social interaction, primary school is the foundation stone of a child's education.
Developing a love for learning from an early age can be crucial to ensuring your child's future success, which is why choosing the right environment to help shape and nurture your child's individual talents is crucial, but with so many schools to choose from, where do you start?
We understand that a child starting full time school can be an anxious time for parents. How do you know which school will best suit your child's needs? Which school has the most interesting curriculum? Where will your child feel happy and cared for? – All perfectly rational questions. Unfortunately, as we enter 2021 still very much in the grip of the Coronavirus pandemic, for this year's school intake, there is yet more for parents to consider.
How schools are responding to the virus in order to keep pupils safe should be a deciding factor when choosing your child's prospective school. At Bishop's Primary School, we continue to follow the guidance issued by the Department for Education closely to ensure the safety of our staff and pupils.
In the instance of a positive Covid case, we have worked in collaboration with staff and parents to quickly isolate the affected bubbles and switch to remote learning so that our pupils' teaching hours are not affected by the need to self-isolate.
Keeping school as 'near to normal' as possible for our children is really important to us as we understand the impact that disruption to a child's routine can have to their mental and physical health and wellbeing, as well as their personal and academic development.
As part of the Northumberland Church of England Academy Trust (NCEAT), our culture of high support and high expectation is echoed throughout all our schools. All Trust pupils are encouraged to become creative, independent thinkers with a love of learning and a thirst for knowledge, as well as responsible members of their local community. Our strong working relationship with Dukes Secondary creates an organic learning pathway that children can follow from our 'Two Year Old' provisions and Nurseries through to Sixth Form.
While the new academic year won't start until September, the deadline for primary school applications is only just over a week away (15 January for schools in Northumberland).
For more information about the campuses within Bishop's Primary School and the NCEA Trust specifically, please visit www.ncea.org.uk or contact us on 01670 816111. We will do all we can to support you through this process, by answering any questions or helping you to complete the online application form.
To apply for your child's place for September 2021 please go to https://www.northumberland.gov.uk/Education/Schools/School-admissions-places-appeals-1/Reception-entry-applications.aspx.