Our trustees are integral to how we govern and manage the NCEA Trust.
Stephen Purvis
Trustee
I serve as a Trustee representing the Bishop and Diocese of Newcastle-Upon-Tyne.
Born and bred in the North East, I served for 12 years in the Royal Navy as a pilot in both fixed and rotary wing aircraft. I served operationally around the world including in Northern Ireland, Iraq and latterly in support of the campaign in Afghanistan.
Retiring in 2011, I started a bespoke software business that grew rapidly and was sold as a group of companies in 2016. I have invested in 10 North East technology companies and am on the board of around half of those.
I am the co-founder and Chairman of the dedicated Northern policy think tank - Policy North. I run a private charitable foundation and live and manage a country hall and estate in mid-Northumberland. I have a passion for investing in our children as future technologists and entrepreneurs.
Rachel Mays
Trustee
I have been lucky enough to spend my career working with children; there is nothing more exciting and rewarding than helping learners develop into confident, mature, independent adults. I have held a number of different leadership roles in four large community schools, as well as carrying out both regional and national work in school improvement.
At Whitley Bay High School, I was Deputy Headteacher and Head of School when the school was judged outstanding in every measure by Ofsted. I led the bids for Specialist School and Teaching School status which were strategic drivers on the route to outstanding.
As Head of the Teaching School I was involved in training new entrants to the profession, as well as leadership development programmes. I also worked extensively supporting the leaders and governors of schools in challenging circumstances.
Following my retirement, I took on a regional role for All North Teaching Schools which has given me opportunities to work with National Leaders of Education involved in the DfE's One Vision initiative and other raising achievement projects across the North East.
Having been a member of the AIB at Duke's Academy since 2019, I was delighted to join the Trust Board and use my knowledge and experience of the educational world for the benefit of students, staff and parents across our family of schools.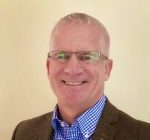 Tony Hodson
Trustee
Since 1985 I have been providing business consultancy and leadership coaching/ mentoring to a wide variety of blue-chip organisations throughout the UK.
I have extensive experience of executive level, performance driven coaching and mentoring; business planning; organisational change management; business development; and the identification of emerging talent. All at both an executive and operational level. In addition, I am a certified psychometric test practitioner, specialising in behavioural, personality & ability and aptitude assessments.
Married, with three adult children and one granddaughter, I live locally in Northumberland. Outside of work, I am an experienced high altitude mountaineer having participated in more than 25 expeditions across five continents in the last 20+ years. Also, I am a fully qualified emergency responder with the humanitarian crisis response charity RE:ACT.
My passions include helping people achieve their full potential, regardless of age or circumstances; assisting members of the veteran community make the often difficult transition into civilian life is important to me; as is supporting charities whose priority is animal welfare.
I look forward to contributing my knowledge, skills and experience with the Trust Board and NCEAT executives as the need arises.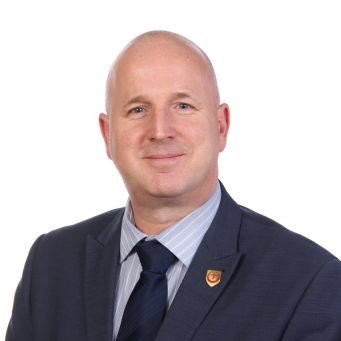 Alan Hardie
CEO and Trustee
I have worked in education since 1990, in schools across South Tyneside, Durham, and Northumberland.
I have over 13 years experience in Senior Management, including 8 years as Principal of an Outstanding secondary school. In 2014, I was designated as a National Leader of Education by the Department for Education.
I am passionate about improving the life chances of young people, as having been from a disadvantaged background myself, I understand how education can transform lives.
I am married with two children of secondary school age, both of whom are very keen on sports, so I spend much of my time outside of school at various sporting activities!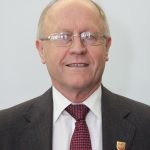 Richard Bishopp
Trustee
I have been involved in education since the early 1970s, teaching in a variety of schools, and in a range of posts, and also undertaking work as a GCSE examiner and chief examiner.
In 1989, I came to work in Northumberland as a school adviser/inspector and continued in that role until I retired, as senior adviser, in 2010.
From 2010 until 2018 I worked as an independent consultant, providing advice and support principally in relation to school improvement and from 2010-2017, I chaired the Northumberland Pupil Referral Unit. I am currently also a governor of Hipsburn Primary School in Alnwick. I am passionate about ensuring that all children receive the best possible education and are enabled and encouraged to achieve to their full potential.
Away from education, I am an active member of my local church; I sing with my local Choral Society; and I am president of Alnwick and District Swimming Club.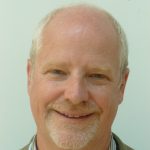 John Marshall
Trustee
I am a lawyer and spent my legal career at Dickinson Dees LLP (latterly Bond Dickinson LLP) from 1989-2016 as a Disputes Resolution lawyer and Senior Partner working nationwide.
I am Chair of Newcastle Gateshead Initiative, the destination marketing organisation for Newcastle, Gateshead and the wider region. I am also Chair of Trustees of Newcastle United Foundation, Chair of the Regional Development Committee for Prince's Trust, Council Member for North East England Chamber of Commerce and a member of the Advisory Board for Newcastle University Business School.
I am non-Executive Director of both North East Ambulance Service and North East England Chamber of Commerce. I am proud to serve as a Trustee of the NCEA Trust and am committed to ensuring that every child here gets the opportunity, and is encouraged, to achieve to their full potential.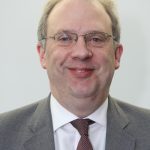 John Brearley
Trustee
I am a Chartered Accountant who has worked in business for the last 25 years.
I have experience of business planning, financing, financial reporting and budgeting and managing finance functions across a broad range of sectors from property, rural business and leisure to retail and consumer goods.
I have been involved with the Northumberland Church of England Academy Trust since its opening in 2009 and have served on, and latterly chaired, the Governing Body. I have a strong belief that every child has the ability to succeed and my prime interest is to ensure that the young people in our Trust receive the best education, equipping them with the skills to lead a successful and fulfilling life contributing to their community and country.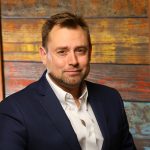 Jeff Hope
Trustee
I joined AkzoNobel in January 2013 as Head of Manufacturing for Ashington. Before joining AkzoNobel, I was a Plant Manager for Rio Tinto Alcan at the Aluminium Smelter in Ashington, where I worked for twelve years. Prior to this, I was a Navigator on Marine Exploration Vessels for six years, conducting surveys in various regions of the world.
I believe a sustainable culture for industry is built upon on a fundamental desire to learn and grow in a high challenge, high support environment. AkzoNobel recognised this culture in the Pitmen Painters which inspired them to invest in the North East and build upon the strong culture that already existed here. We need to encourage and inspire this culture within the next generation so that they are proud of our heritage in Northumberland and also proud of themselves, so they that have the confidence to believe they can succeed in whatever they choose.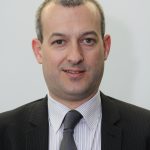 Alex Cox
Trustee
I am a solicitor and partner at the Newcastle-based law firm, Ward Hadaway, specialising in development and property work.
I was involved with the original establishment of the Academy and was delighted to be given the opportunity to continue my association with it as one of the sponsor governors as it moved to become a Multi-Academy Trust.
Along with my fellow governors, I am committed to supporting the Trust and ensuring that we create an environment where our young people can achieve their full potential.