Date: 16/12/21
By Alan Hardie, CEO at NCEAT.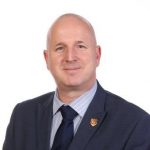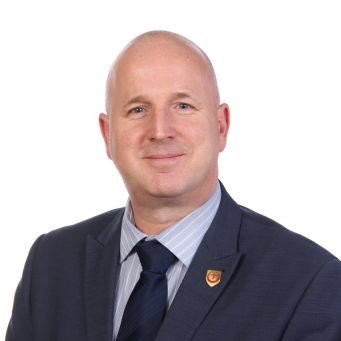 I am very proud of the efforts that our pupils and staff, supported by parents and carers, have made over what has been a very long term. Attendance can always be improved (until it is 100%!) however, it has been really pleasing that every one of our eight schools has had attendance rates above the national average for the autumn term. This sums up the commitment of our community to get our children back into school to learn and make up for the disruption caused by the Covid-19 pandemic. Both pupils and staff alike have shown great resilience and a determination to get back to as near normal as we can under the circumstances.
Resilience is something we really value in our schools and something that we support our pupils in developing. Resilience is the ability to adapt to stressful life changes and bounce back from difficulties. Resilience is a response to a crisis that allows us to move on despite the impact. We learn from it and we grow because we learn from it. For all of us, our own personal resilience has been sorely tested over the last 20 months, and I fear that it will face further tests in 2022 due to the threat of the Omicron variant.
It may seem a bit strange to be writing about resilience in a Christmas message, when the usual theme would be around hope and joy. However, if you think about the Christmas story, particularly as our Chaplain, Sally, has written about it further on in this newsletter, a great deal of resilience was required by Mary and Joseph.
We have Mary, a young, unmarried mother to be, who could have been rejected by Joseph and his family. We then have Mary and Joseph, forced by the Roman Empire to travel 90 miles through desert and over hills to Bethlehem because the Romans wanted to carry out a census. Then on arrival, finding no rooms available for them, having to bed down in a stable with the animals. Finally, after the birth of Jesus they were forced to flee from King Herod's soldiers and become refugees in Egypt. If that doesn't sum up a resilient couple, I'm not sure what would!
All of us will face another unusual Christmas, although hopefully not quite as restricted as last year. Over Christmas and in the New Year ahead, we will all face situations where our own personal resilience will be put to the test. Whatever challenges 2022 will throw at us; it is our collective resilience that will help us get through it and will make us stronger for it.
I hope that everyone in our community, pupils, staff, parents, carers, governors and trustees has the Christmas that they hope for, and that we all return safe and well for the start of the new term in January.