NCEA Trust in the Community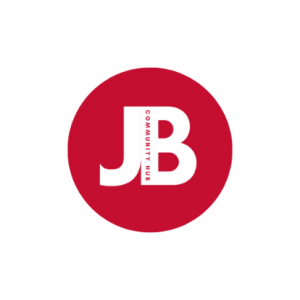 JB Community Hub is operated and managed by the Northumberland Church of England Academy Trust (NCEAT). The JB Community Hub is the collective name which focuses on lettings and advertising for the Trust.
Across the Trust, our modern campuses feature a wide range of state-of-the-art facilities which are available to hire at evenings, weekends and in the school holidays that are great for sport, drama, martial arts, dance classes, music production, business meetings and events plus much more.
With free parking available at all of our sites, we can also accommodate private functions, birthday parties, conferences and events at affordable, low cost prices.
To make a booking enquiry, please contact Lyndsay Henderson, Community Development Manager, on: lettings@ncea.org.uk
Full terms and conditions for facilities hire at NCEAT can be viewed and downloaded here. Please read before booking.
You can follow the links below to find out more about our great range of facilities.
Client Testimonials
"My name is Mel and I run Turtle Tots Newcastle, Gateshead & Northumberland. We run baby and toddler swimming classes and we hire pool space across the North East. We have been using the Hydrotherapy pool at NCEA's Josephine Butler campus for 4 months now and we are delighted with both the facilities and the staff. The letting team are always really professional and friendly and the pool is always well maintained and very clean. We are delighted to have the use of this pool and we get fantastic feedback from our customers." – Mel, Turtle Tots.
"I would just like to say a heartfelt thank you to you and your fantastic team. The kids thoroughly enjoyed the party, the space was spot on, and was one of the most relaxing kids parties I've had so far!" – Toni B.
"Brilliant venue for our dance competition." – LS Dance
"My dance school staged our recent Christmas performance in the Atrium and I couldn't recommend the venue more highly. The space is beautiful and gave us plenty of room for an audience of 200+ and a cast of 100. The staff were excellent in the planning stages and the welcome pack they provided was really useful in providing information for my dancer's parents. On the day of the event the room looked great and nothing was too much for the staff who provided constant support throughout the day. Having access to a range of rooms was helpful and meant that we could put on a professional performance whilst remaining covid secure. Many of our parents commented on how well the venue worked for our event and how lovely a space it was. I would highly recommend this venue for performance events – we will definitely be back." – Little Gems School of Dance.
Get social with JB Community Hub
Check out our Facebook and LinkedIn profiles for all the latest news and offers!