NCEA Trust in the Community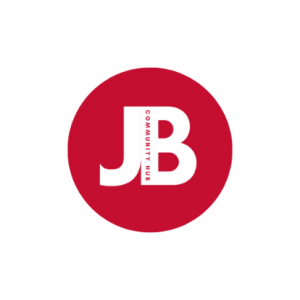 JB Community Hub is operated and managed by the Northumberland Church of England Academy Trust (NCEAT). The JB Community Hub is the collective name which focuses on lettings and advertising for the Trust.
Across the Trust, our modern campuses feature a wide range of state-of-the-art facilities which are available to hire at evenings, weekends and in the school holidays that are great for sport, drama, martial arts, dance classes, music production, business meetings and events plus much more.
With free parking available at all of our sites, we can also accommodate private functions, birthday parties, conferences and events at affordable, low cost prices.
To make a booking enquiry, please contact lettings@ncea.org.uk
Full terms and conditions for facilities hire at NCEAT can be viewed and downloaded here. Please read before booking.
You can follow the links below to find out more about our great range of facilities.
Client Testimonials
"We were delighted to use the Atrium space for our annual High Sheriff of Northumberland Awards Ceremony. We were diligently supported by Lyndsay throughout the organising of our event, who went above and beyond to make sure the evening ran smoothly. The space itself comfortably sat over 120 people and the feedback from guests was extremely positive. I wouldn't hesitate to recommend it as an event space and I'm sure we'll be back again soon."- Ali Walker, External Relations Office, Community Foundation Tyne & Wear and Northumberland.
"I have been booking the hall in Warkworth every week for our yoga class and it is always clean and tidy, ready for our use. The hall hire service is very efficient, easy to book and pay for." – Deb Yoga
"My name is Mel and I run Turtle Tots Newcastle, Gateshead & Northumberland. We run baby and toddler swimming classes and we hire pool space across the North East. We have been using the Hydrotherapy pool at NCEA's Josephine Butler campus for 4 months now and we are delighted with both the facilities and the staff. The lettings team are always really professional and friendly and the pool is always well maintained and very clean. We are delighted to have the use of this pool and we get fantastic feedback from our customers." – Mel, Turtle Tots.
"I would just like to say a heartfelt thank you to you and your fantastic team. The kids thoroughly enjoyed the party, the space was spot on, and was one of the most relaxing kids parties I've had so far!"- Toni B.
"Brilliant venue for our dance competition." – LS Dance
"Off the Grid Adventures have been using the facilities at Duke's Secondary School over the last year to deliver a range of innovative and exciting young peoples programmes on evenings and during the school holiday periods. The lettings team have been excellent to work with and flexible according the needs of our diverse programmes. I would highly recommend getting in touch with the team if you need rooms or locations to meet or deliver activities!" – Paul Kirkpatrick, Director at Off The Grid Adventures CIC
"My dance school staged our recent Christmas performance in the Atrium and I couldn't recommend the venue more highly. The space is beautiful and gave us plenty of room for an audience of 200+ and a cast of 100. The staff were excellent in the planning stages and the welcome pack they provided was really useful in providing information for my dancer's parents. On the day of the event the room looked great and nothing was too much for the staff who provided constant support throughout the day. Having access to a range of rooms was helpful and meant that we could put on a professional performance whilst remaining covid secure. Many of our parents commented on how well the venue worked for our event and how lovely a space it was. I would highly recommend this venue for performance events – we will definitely be back."– Little Gems School of Dance.
"We, at Puddle Ducks North East, let the hydrotherapy pool from NCEA and have always had a great service from them. It's great to have the peace of mind that there is an on site representative during our hire period. In addition the administration and lettings team provide a prompt and efficient service with day to day queries. The online booking and invoicing system is intuitive and easy to use. We are extremely satisfied with all aspects of the service provided."- Puddleducks
"I have been hiring the hall since August, the space is the perfect size to run my classes, with a large free car park on site and all the amenities I need for me and my clients. There is a lettings assistant on site to provide access and assist with anything I may need, they have also been very helpful and responsive when I email them to discuss queries. The booking system is really useful as it allows me to review all my future bookings and pay invoices easily. Overall I am very happy with the service." – Sam, Revolution Fitcamp
"Thank you for allowing the Jayess Newbiggin Brass Band to access your facilities for our rehearsals. We are able to use the Music room on a twice weekly basis and have been very satisfied with the booking process and the suitability of the music room. Staff are helpful, accommodating and always happy to help where needed." – Kayleigh Griffiths, Jayess Newbiggin Brass Band
Get social with JB Community Hub
Check out our Facebook and LinkedIn profiles for all the latest news and offers!