Date: 12/05/22
By Alan Hardie, CEO at NCEAT.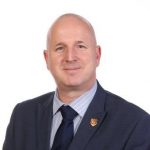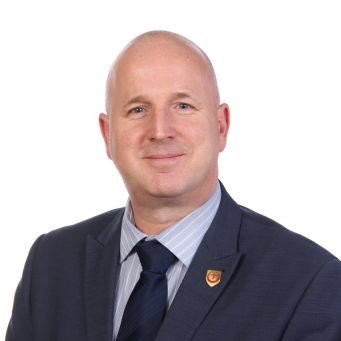 After the disruption of the past two years, the middle of May brings us once again into 'exam season'; dreaded by pupils, staff and parents/carers alike, all for slightly different reasons. The high stakes, terminal exam system creates a high stress environment for pupils in Years 11 and 13, and also for Year 6 who have just finished their SAT papers today. The pressures have only increased thanks to recent reforms, making exams more of a memory test than the exams they replaced and the similarities to the exams I took as a student in the 1980s are clear.
This year I also have the additional worry of being a parent of a Year 11 pupil and I've been reminded of the added stress which that brings to family life. Only those who will never have to take another exam again would have designed such an oppressive and unhelpful way of assessing the progress and attainment of our children at the end of Key Stages 2, 4 and 5. Is completing over twenty separate terminal GCSE exams for up to ten subjects really the most effective method of assessment?
Given that we have no alternative under the current system, what can we do equip our pupils with the hope and aspiration they need to survive the examination period? If I had the answer to this, I would probably be able to retire by now on the proceeds of the (best-selling?) book I would have written! Joking aside, part of the rationale for writing this blog is a reminder that we all need to try and increase pupil confidence and reduce their stress levels so that they can achieve success in their examinations.
Reassuring pupils is really important; they can only do their best and they need to focus on their performance and not worry about how anyone else has done. Once each exam paper has been completed, there is no point talking about the answers to those questions, just move on and think about the next one.
I try to reinforce the message that pupils will perform best if they prepare themselves well, with frequent and focused revision in the run up to the exams. I emphasise how hard they've worked and remind them that staying calm and thinking through their answers before they commit to writing will help them succeed. Sharing these messages with parents and carers also helps and we try to create hope and aspiration by attempting to build a 'team' around pupils, reminding them that they are not alone.
Every pupil in the whole country taking their exams this year have missed school and learning time due to the pandemic. There are some sensible modifications to the exam papers to try and account for this, but it is still a difficult and stressful time for everyone involved and I hope that before I end my career that we've moved on to a better system for assessing learning at the end of each stage in school. In the meantime we need to remind our pupils that they will get through it and on the whole if you've put in the work then you will get the results that you hope for and aspire to.