Date: 08/07/21
By Alan Hardie, CEO at NCEAT.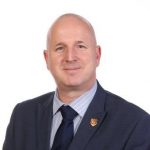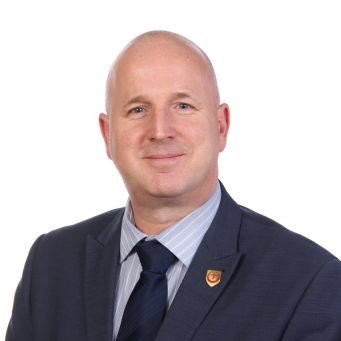 On Tuesday, Northumberland County Council granted planning permission for Britishvolt to build a huge electric car battery 'gigafactory' at Cambois by 2023. When fully operational, this will produce 300,000 electric car batteries each year, employing around 3,000 people directly with an expected 5,000 further jobs with suppliers. The factory will be one of the 20 largest buildings in the UK and represents a £2.6 billion investment, which is the largest single investment in the North East since the opening of the Nissan factory in Sunderland.
Ok, so far this blog has sounded like a news report and you will probably be wondering why a school leader is writing about a new factory… The simple reason is that Britishvolt will create incredible opportunities for the pupils in our schools and will mean a more hopeful and prosperous future for Northumberland. I believe this to be true for two reasons.
Firstly, there will be well-paid, skilled jobs on offer at the plant, which hopefully will be here for the very long term. This offers some amazing career opportunities for our pupils to access, but only if they have the right qualifications and above all, the right attitude to fit into the culture of the employer. As a Trust, we are very fortunate to have strong links with many local employers, such as AkzoNobel, who have the world's most advanced paint factory based right here in Ashington.
It's very clear from our work with employers that being able to fit into their culture is absolutely vital to a successful career. Many organisations now make assessing cultural fit a key part of their recruitment process and probationary period when joining. One of NCEAT's key objectives is to help our pupils to develop skills such as teamwork, problem solving and good communications, because we recognise that these are in high demand from employers and we want our pupils to have the best opportunities. Alongside this, we work to educate our pupils on the range of careers available and the qualifications needed for success.
There is no doubt that Britishvolt will bring many high quality career opportunities, but many of these will also require particular qualifications as well as skills, so we need to ensure that our pupils and parents are aware of the importance of post-16 qualifications in Maths and Science in particular.
The second reason to welcome Britishvolt's investment is because it represents a low carbon, sustainable future for our region.
We can all be proud of our heritage, and coal mining was a key part of that. Over a hundred years ago, the North East was a world leader in developing the technology to mine and use coal in a range of industries. Today, between Britishvolt, the new electric car investments at Nissan and the development of renewable energy industries along our coastline, we have the chance to become the world's powerhouse for green, low carbon technologies to help combat global warming.
While coal mining brought employment and prosperity, it also helped to contribute to the problem of global warming. It is ironic then that Britishvolt, with a product which will help tackle climate change, will be constructing their factory on the site of a former coal fired power station.
Britishvolt is a really good news story for Northumberland. We had already started to develop links with them prior to planning permission being granted, and it is fantastic that their plans will now become a reality. The challenge for our Trust schools is ensuring that our pupils are able to take advantage of the opportunities that Britishvolt will offer, but I'm confident that we will rise to this challenge.