To help our new cohort of Year 7 pupils to transition smoothly to Duke's Secondary School in September, staff at Duke's have put together an exciting Summer School programme for pupils to enjoy!
Taking place between 19th-23rd July, our Summer School programme is packed full of fantastic, fun activities to help the new Year 7s to get better acquainted with their new school and make some new friends along the way!
See details below…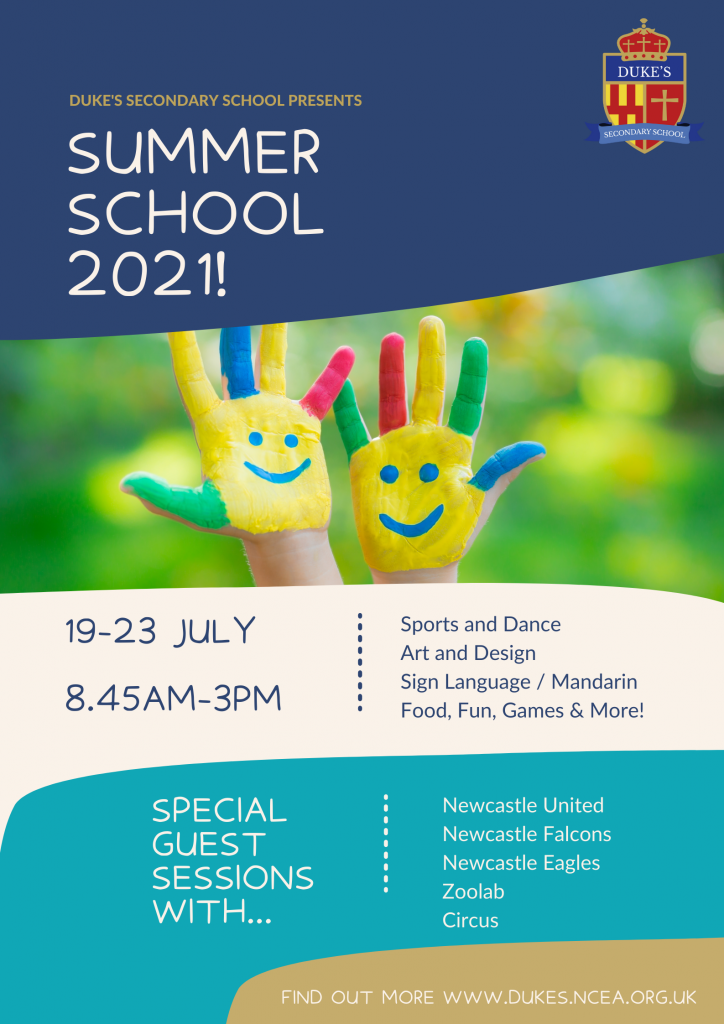 For more information, see: https://dukes.ncea.org.uk/summer-school-2021/
If anyone has any questions about Duke's summer school programme, please contact Mrs A Mitcheson on 01670 816111 ext. 358 or email ashleigh.mitcheson@dukes.ncea.org.uk.